Earth Day celebrates its Golden Anniversary on April 22, 2020 – marking 50 years since its inception in 1970.
In honor of this important milestone for our Earth, we are taking this opportunity to celebrate and recognize the efforts and dedication of the many groups, organizations, and industry sectors working to tackle the challenging environmental issues that face us today. We celebrate, not only the scientific organizations, environmental groups, government agencies and policy makers; but also groups and individuals outside of these sectors. By tapping into the unique skills and talents of everyone – no matter their career, industry, field of expertise or background – we gain unique perspectives, fresh approaches and new solutions.
Inspiring Through Creativity
To educate and encourage the public to become involved in tackling today's global challenges, not only is it important to continue raising awareness of the issues, but to do so in a way that resonates and draws people in, instead of tuning them out. Not an easy task when there are so many messages, ads and interruptions competing daily for our attention.
With that in mind, we share with you some fantastic examples of fresh, vibrant and inspiring ideas that are cheering on and promoting environmental awareness from around the globe.
A Fish With a Mission
Ocean pollution, and its' impact on the marine environment, is one of the most pressing environmental challenges today. Initiatives aimed at reducing the amount of litter entering the oceans include recycling programs, better waste management, laws against ocean dumping and beach clean-up events.
Then there's Yoshi. Yoshi is an engaging, unique, gigantic fish sculpture created by artist and sculptor Janardhan Rao of India.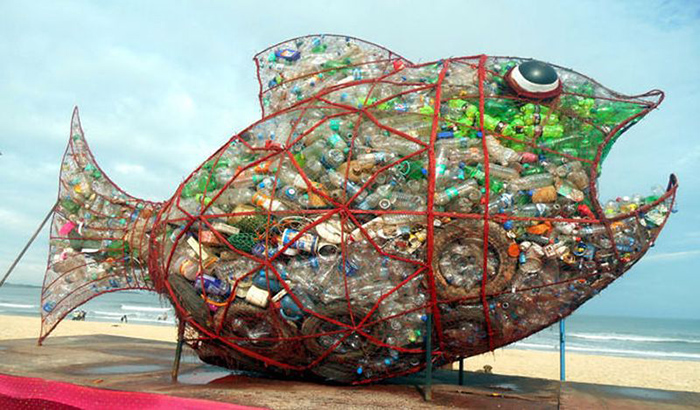 This wonderful sculpture sits on the shore of Malpe Beach in Mangalone, India and serves double-duty as a recycle bin. More compelling than the standard-issue blue trash drums along the shore, Yoshi quickly made a splash with beach-goers and had an immediate effect on the cleanliness of the beach. The coolest thing: Children have such an affinity for Yoshi they run up and down the beach picking up discarded items to take back and "feed" him. As they help satisfy Yoshi's voracious appetite for plastic, they're also helping reduce the amount of litter that ends up in the water.
But there's more than one fish on the shore – Meet Goby – a wire and mesh sculpture inspired by Yoshi, that resides on the beachfront property of the luxurious W Bali- Seminyak boutique hotel. The hotel brought in Goby to help reduce the amount of waste on the Island, as part of their focus on sustainability.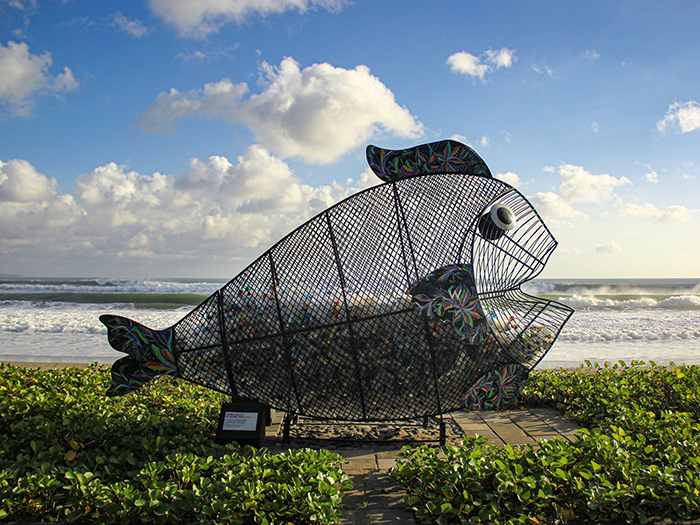 ---
Putting a Face to the Facts
While environmental research, scientific data, charts and statistics provide crucial information for moving forward, they generally aren't the most exciting or easiest to read and understand. To be compelling, those facts and figures need to be brought to life. We need someone to help us understand and comprehend the significance of it all; to show us what it means for us, on a personal level.
One of the best places to turn to accomplish this? Advertising. Advertising plays a huge role in shaping society. It has the power to influence behavior, to persuade, and perhaps most importantly, to help individuals emotionally connect with the environment around them. It is about more than just creating a few catchy ads; it's about opening minds, changing indifference, and sparking action.
The ad below, "Marine Bottles of Iceland", created by Aldeilis – an ad agency in Iceland, helps us better understand the effects of plastic waste on the marine environment.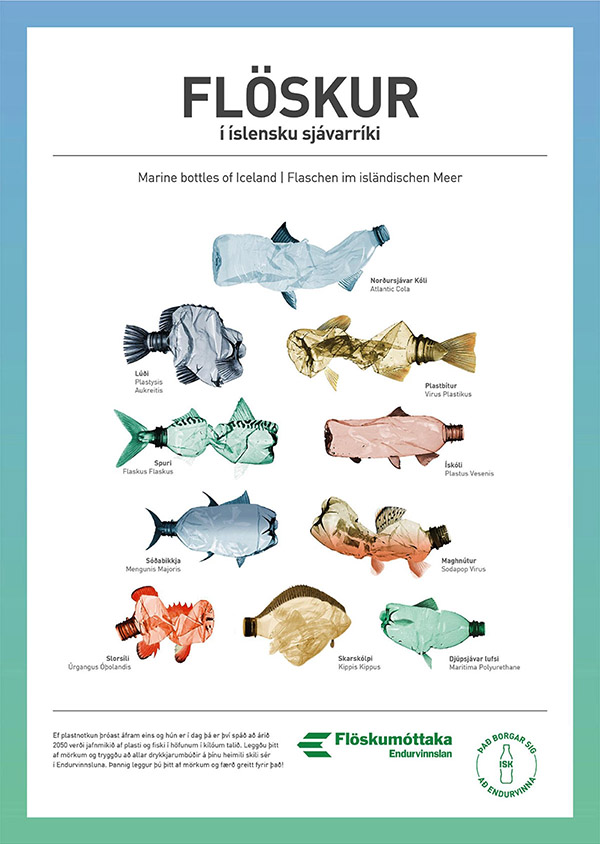 Also tackling the same topic of plastic ocean waste, The Leo Burnett Group out of Bangkok Thailand, offers us their approach in this print ad from their 2019 "Trash Hero" campaign.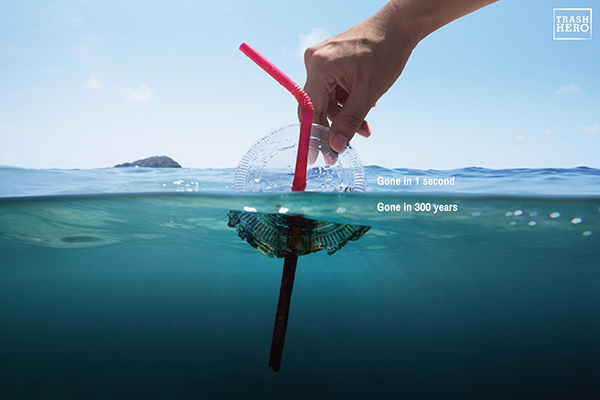 ---
Inspired? Check out the Artists for the Earth section of The Earth Day website. Artists for the Earth is a global campaign to connect with arts organizations and artists everywhere in order to engage the public with the critical issues of the environment.
Art has the power to reach people personally, establishing a deeper understanding and emotional connection with what is happening to our planet.

EARTH DAY.ORG
---
About QuickCreative Advertising: We're digital marketers and content writers with a focus on helping our clients generate traffic and attract new customers through organic SEO (search engine optimization), social media engagement, researching and writing compelling blog posts and articles, and enhancing the overall customer experience.